If you are a caregiver in our program, please join our
Welcome to Neighborhood House Larry H. and Gail Miller Family Foundation Adult Center
- an engaging, home-like environment for individuals 18 years and older who need supervised care during the day. We're here to help your loved ones receive the emotional, cognitive, physical and social/spiritual stimulation needed to encourage independence, prevent isolation, and avoid premature placement in long-term care facilities. Caregivers also receive the much-needed respite that enables them to maintain employment and reduce stress as they know their loved one is being well cared for.
Quality Programs for Our Clients
Open Monday through Friday from 7:30 am to 5:30 pm, Neighborhood House is a state licensed social rehabilitative program that utilizes recreational and therapeutic activities. Our professionally trained staff provide:
Eleven daily activities to keep your loved one engaged and individualized care plans with specific daily goals
Breakfast, lunch and snack
Visits to the Huntsman Foundation Sensory Room
Supervised and guided outdoor walks on and off our beautiful property
Community partners that offer to assist with social engagement and intergenerational activities with our preschool children
Outings to local attractions, scenic rides, and monthly community service projects
* Please note that completion of this form represents the initial stage of an approval process that further requires (a) an interview with client and/or caregiver, (b) review of the medical provider's assessment, (c) evidence of financial status, and (c) available space in the program.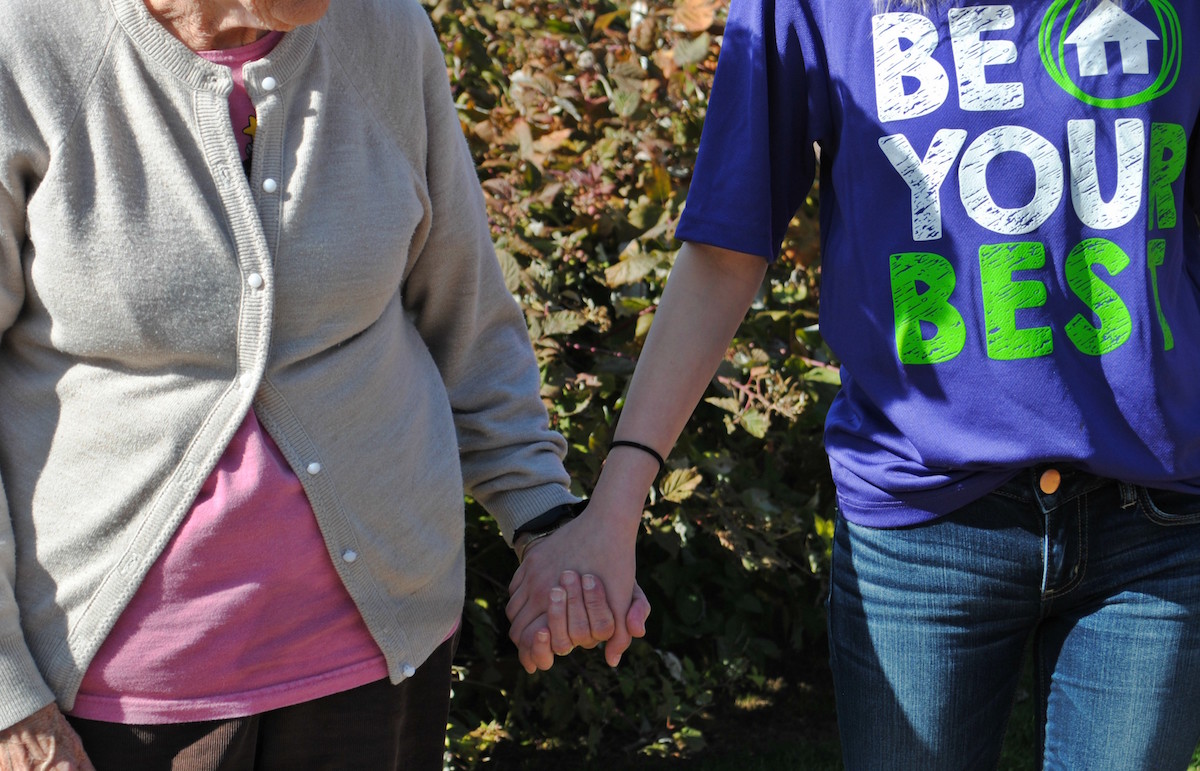 Affordable Care for Adults
Since 1978, we've been a pioneer in providing high quality supervision and programs for adults on a sliding fee scale based on the client's income, ensuring all are welcome in our house. Our ability to provide a responsive, caring and interactive environment for both clients and caregivers sets us apart from other adult day service provider programs.
Caring. Community. Quality.
Many of our adult clients have dementia or Alzheimer's disease, traumatic brain injury, stroke, developmental disabilities or are simply isolated during the day. Each has a special place in our house, and is treated with love and respect. Our staff ratio of 1:6 enables us to provide the highest quality care, encouraging independence and preventing premature placement in long-term care facilities.
"Neighborhood House is a life-line and a lifesaver! I truly don't know what either of us would do without this outstanding program!"
— Alison, the wife of an ADS client with Alzheimer'
Other benefits we provide:
Door-to-door transportation within designated boundaries is available for a nominal fee
Referrals to resources within the community
Questions?
Contact us at or (801) 363-4589