SUMMER PROGRAMS
Our house is brimming with activity each summer! More than 145 children call Neighborhood House home during the day in the summer months. We provide full day summer programs. Our programs support working parents and provide youth with a safe, supportive place to be while not in school. We provide breakfast, lunch and an afternoon snack, off site field trips, and outdoor adventures. All of this is included in your monthly tuition.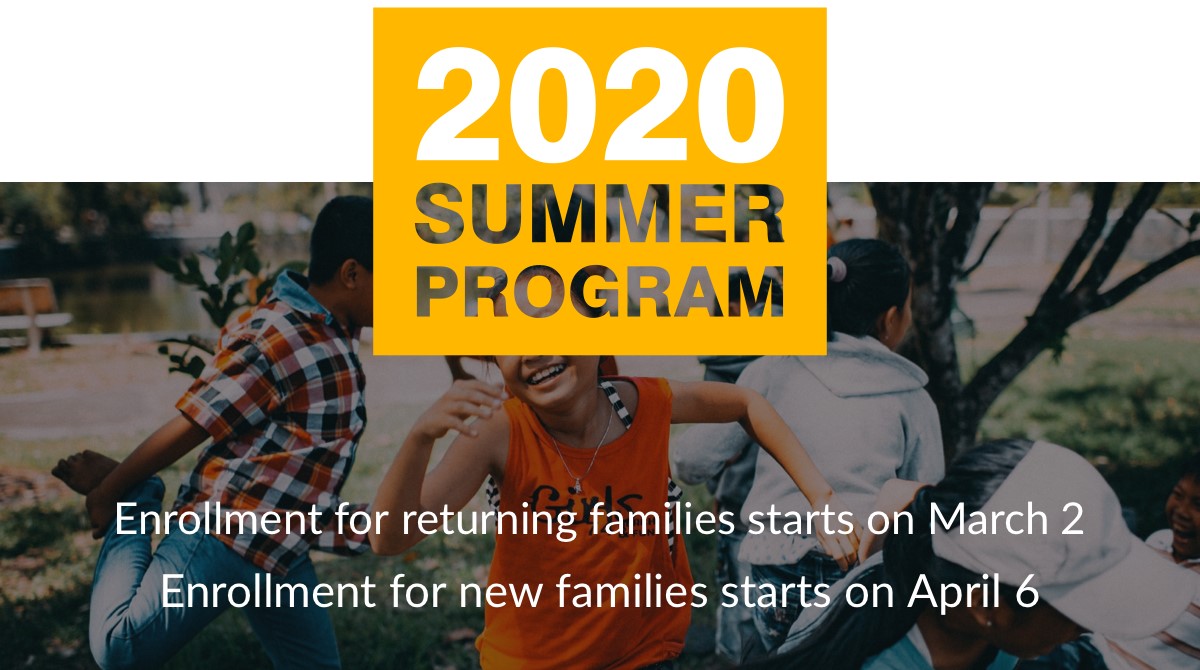 Summer Programs for Grades K-6
During the Summer months we keep kids safe, active, and engaged in activities that encourage socialization, teamwork and self-confidence, and we enhance and strengthen our families and communities. Summer program 2020 begins June 8 and ends August 13 2020. Applications for returning families start on March 2, applications for new families start on April 6.
descargue el formulario de inscripción
To apply for the 2020 Summer Program, please fill out the form and send it to back to . If you'd like more information about this program, please contact Megan Shaw directly at 801-363-4589 (ext. 112) or .
We offer age-appropriate programs designed to expose children to a variety of experiences and opportunities they otherwise might not encounter. The goals of the programs are to help students:
Develop friendships
Work cooperatively and communicate effectively
Increase self-image and self-confidence
Support parental involvement and parenting skills
Activities include:
Team-building activities
Theme project based learning
Outside games and activities
Service learning projects
Field trips
Water days
Awesome partnerships with local organizations such as Tracy Aviary, Play and Learn Outside and Race Swami
S.O.A.R. II (Summer Outdoor Activities & Recreation), Age 13-15
S.O.A.R. II is a special program supported by the George S. and Dolores Doré Eccles Foundation. This program requires an application submitted by the youth wanting to participate and is limited to 12 students each summer. Participants meet daily between the hours of 8:00 a.m. to 4:00 p.m. Participants are not allowed to miss more than five days throughout the entire program. A typical day includes breakfast, an opening activity, some type of community service, lunch, then a recreational activity. As in the past, there will be at least three excursions, although those will not be confirmed until after the application process is completed. The fee for this program includes all meals, activities and excursions.
This year 2020 it is with regret that we write to inform you that SOAR II will not be happening, due to the complications surrounding the COVID-19 virus. Because of the uncertainty, we are unable to adequately plan and program for the summer – as so much needs to be done in advance. We do not know when the restrictions will be lifted, and the majority of the SOAR II program is spent out in the community. We hope things resolve quickly, and that we are back to normal again soon.
The child. The family. The community.
Our services extend beyond the child. Parent Engagement opportunities such as monthly Family Fun Nights, Parent Teacher conferences, and individualized activities for your child to do at home together. See our Calendar for more information.
For our Parent Community, see our Parent Handbook for program policies and procedures.
See what's happening