COVID-19

Hello clients,
The Children Center is opened and we have a plan to reduce the chances of another closure. Each classroom will be self-contained, without cross-over between other teachers and departments. This will include specific drop-off times, allowing teachers to pick up children outside the building. Our revised hours are 6:30 am – 5:30 pm. Drop-off times are between 6:30 and 9:30 AM. We will of course continue to take temperatures daily, encourage mask wearing, limit visitors, disinfect surfaces multiple times daily, and do a nightly deep cleaning. We will continue to fulfill our mission to enrich, empower and educate children and adults through quality, affordable day care and support services, despite the threat that COVID-19 imposes.
The health and safety of our clients and staff is our top priority. We have put much time and thought into how we can best serve all of you, while also placing the highest priority on the wellness of all. We genuinely care about you and your family. We hope that you will continue to place your trust in us as we reopen our doors with a new, more contained system.

Toddler and Preschool:Lisa | School age: Megan


We are posting resources on our social media almost daily – so please follow us if you don't already: Facebook, Twitter and Instagram. Don't forget to watch our Preschool YouTube videos with fun easy daily activities. Please stay safe! We are all in this together.

Resources and Information on COVID-19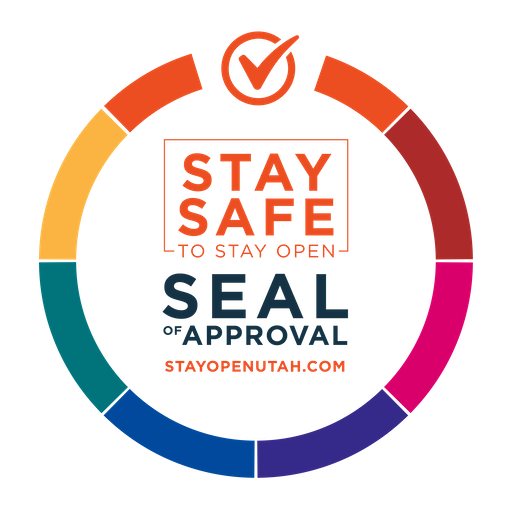 Welcome to Neighborhood House, an organization that has been serving Salt Lake City's Westside community for more than 125 years. Our year-round child development center gives every child the opportunity to grow socially, emotionally, and intellectually in an inclusive, multicultural, and intergenerational setting. Parents and caregivers regularly participate in monthly engagement events and activities. Our doors are open from 6:30 am to 5:30 pm to help accommodate our clients' busy work schedules. We offer full day preschool enrollment as well as transportation to and from area elementary schools, providing a convenient single drop off and pick up location for children of different ages.
15 months to 12 years old Kinder to 6th grade
Quality Programs for Our Clients
Open Monday through Friday from 6:30 am to 5:30 pm, Neighborhood House offers day care and support sercices to low-income families in Salt Lake City. Our professionally trained staff provide:
Creative expression through art, dance, music and science
Outdoor recreation
Nationally recognized curriculum
Service learning and educational fieldtrips
Weekly intergenerational activities with Neighborhood House adult clients
Math and literacy support
Bilingual classrooms
Two nutritious meals and a snack served daily
Breakfast, lunch and snack

Affordable Care
Affordable care is one of the top three economic barriers families face. Our services are provided on a sliding fee scale based on household income ensuring that all families have access to the support they need.
Caring. Community. Quality.
"Everyday here is wonderful. I appreciate the teachers that take good care of my daughter helping her learn new things everyday."
— CDC client
Our services extend beyond the child. Parent Engagement opportunities such as monthly Family Fun Nights, Parent Teacher conferences, and individualized activities for your child to do at home together. See our Calendar for more information.
For our Parent Community, see our Parent Handbook for program policies and procedures.
Questions?
Contact us via email or (801) 363-4593.
See what's happening